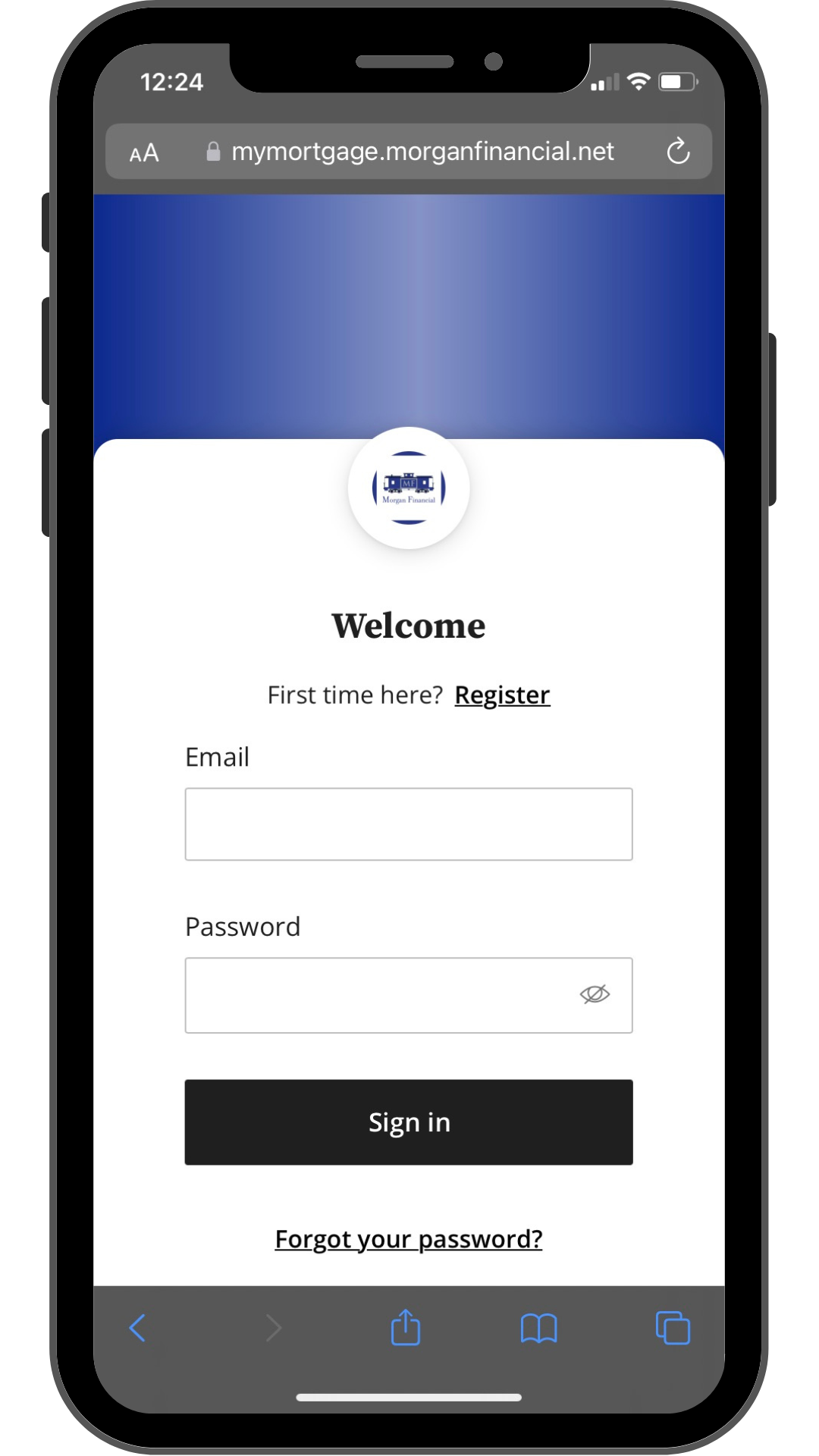 Morgan Financial is dedicated to providing a fast, enjoyable, and consistent mortgage experience for our clients and business partners, aligning with our vision to create an environment for others to prosper! We're thrilled to be able to make the homebuying and home financing process even more convenient for you through our My Mortgage App!
Whether you're looking to buy a home, refinance your current mortgage, or a real estate professional looking to enhance your clients' experience, our mobile app hosts all the tools you'll need to make the most of your mortgage experience.
Key Features:
Compare mortgage products to fit your homebuying needs.

Host and access all your mortgage resources in one easy-to-use location.

Calculate potential savings, consolidation, or cash-out opportunities by refinancing your current mortgage.

Upload and access your required documents right at your fingertips! (This speeds up the loan process and gets your loan approved faster.)

Easily share contact information with your real estate agent, business partners, or family and friends.
The calculations provided by the My Mortgage App are useful in giving you an idea of what homeownership, or refinancing, might mean for you. However, please be sure to contact your Morgan Financial Loan Officer for a customized solution tailored to your individual financial situation, mortgage needs, and goals. Your Morgan Financial Loan Officer can also assist you with any questions you may have about your loan and the loan approval process.
Get started on your home loan experience today with the best mortgage team in the Sunshine State! We'll keep your mortgage on track.
Hear More About the My Mortgage App!
Excellent, loved the continued communication and the ease to provide documents through a secure portal.
The new addition to the Morgan Financial app has made it very easy to connect Buyers with the loan officer. I can see when they've opened it when they've accessed it. I've had a few that it's been a couple weeks since I sent it to them, and now they have opened it, so it gives me a good reminder to touch base with them again it's been a very good experience so far.
They made everything so easy. We were first time home buyers. I had alot of questions all the time. They responded very quickly. We used a portal, communicated by phone, and email. Our time line was very easily accessible and we had everything approved in 7 days. I couldn't imagine working with another team.
Great! The team was able to match the quote we wanted. The portal was great as well. I was able to upload documents and sign then easily. This is our second time with Morgan financial and we will definitely recommend to others and use again in the future.
By submitting your contact information, you expressly consent to having Morgan Financial contact you about your inquiry by email and/or by phone to the residential or cellular telephone number you have provided, even if that telephone number is on a corporate, state, or national Do Not Call registry. You do not have to agree to receive such calls or emails as a condition of getting any services from Morgan Financial.